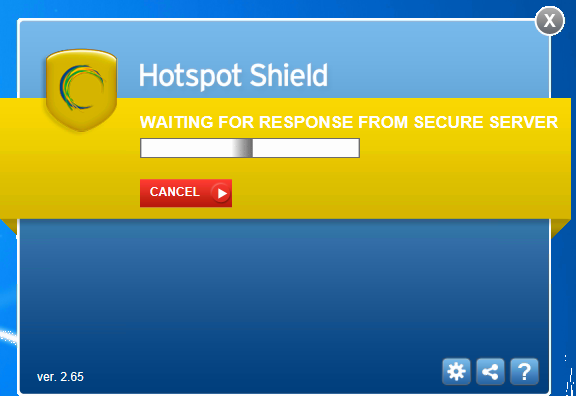 Hotspot Shield is a private VPN service that designed to protect your identity by ensuring that all web transactions (shopping, filling out forms, download) are secured. It also enables you to access all web content freely and securely thru making your web activities invisible to third party websites. But what if you need to uninstall the program because you want to change to another application? The most basic solution is to use the Add/ Remove Programs functionality in Windows Operating system.



Uninstall it manually
Use Windows Vista/7 as example:
1. Exit Hotspot Shield and open Start menu –> Control Panel.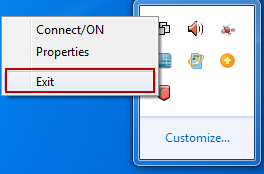 2. For Classical View, you would see "Program" in the Control Panel. Click "Uninstall a Program" or "Programs and Features" in it.
3. Find Hotspot Shield in the list. Highlight it and click "Uninstall" button.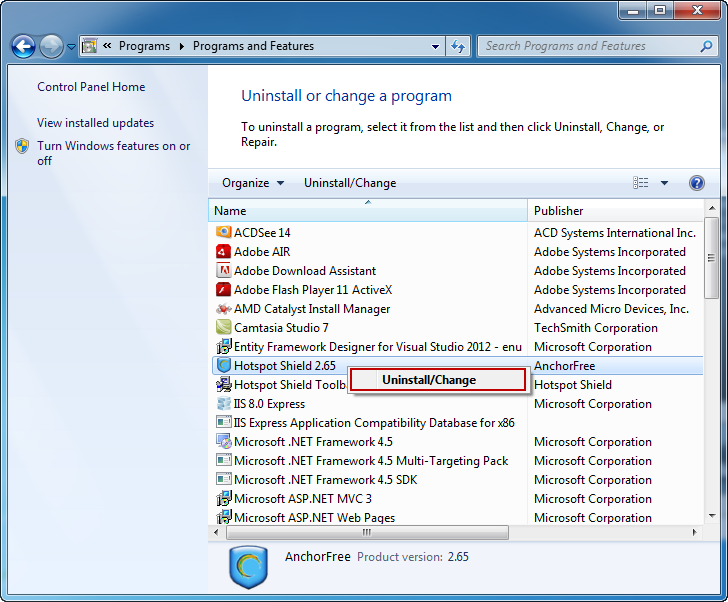 4. Follow the instruction to finish removal.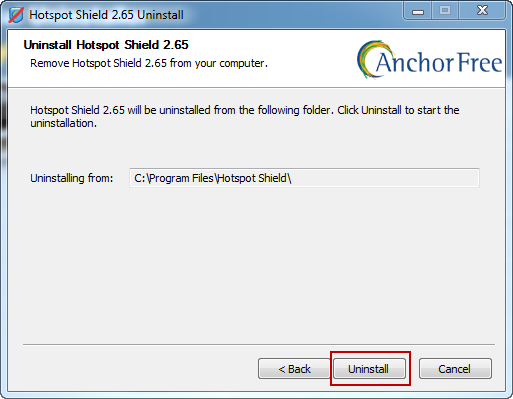 Please note that sometimes, you cannot perform a complete removal by the above steps if some of the relating entries have been left down. Therefore, you need to go to your registry and remove the files from there.
5. Back to the "Start" button and select Run.
6. Type in "regedit" then press OK button
7. In Windows registry editor, find Hotspot Shield entries and then delete them all to finish the uninstall processes.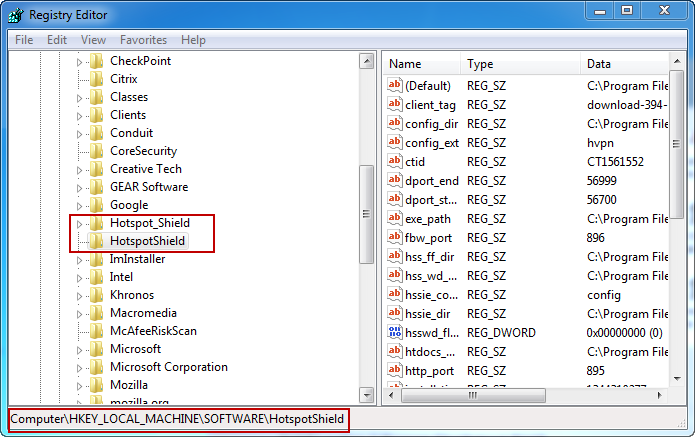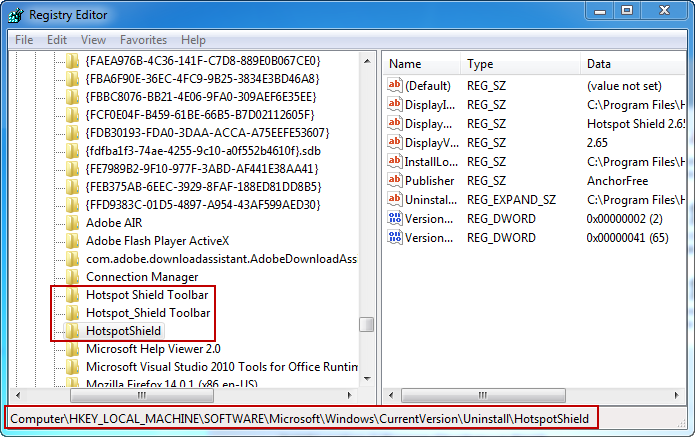 8. A reboot will be needed.
However, this can be very risky because when you uninstall the wrong file or program it can and it will mess up your computer. If you want to experience an instant and safe uninstall process, the best choice is to pick up a reliable Hotspot Shield uninstaller, which equips with a series of powerful utilities that can provide you with absolutely user-friendly solutions to completely and safely uninstall any unwanted programs from your system as well as the out of date registry entries.


Automatic removal
STEP 2: Select Hotspot Shield from the detected program list and click "Run Uninstaller".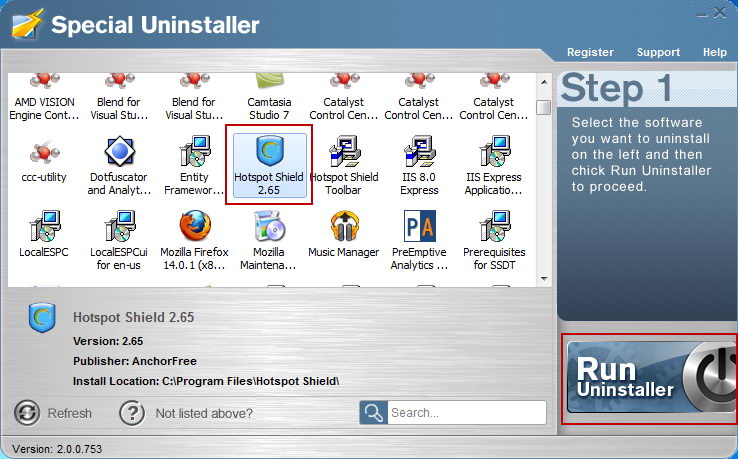 STEP 3: Click "Yes" button to start the uninstall process.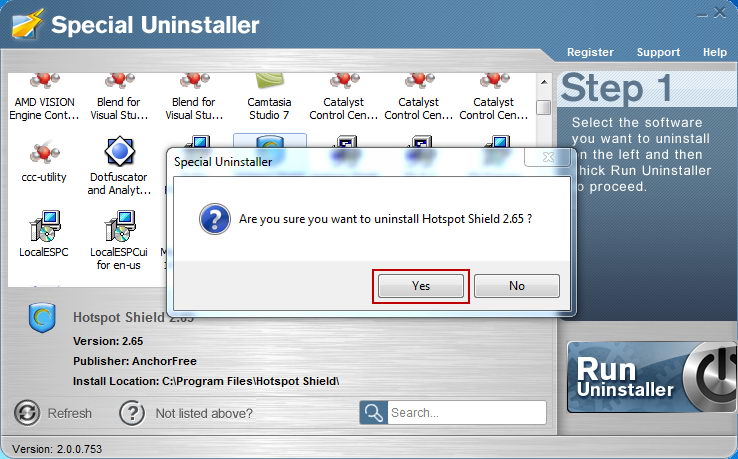 STEP 4: Wait for the standard uninstall process to be completed and select Scan Leftovers to detect leftover files/registry entries and click Delete Leftovers.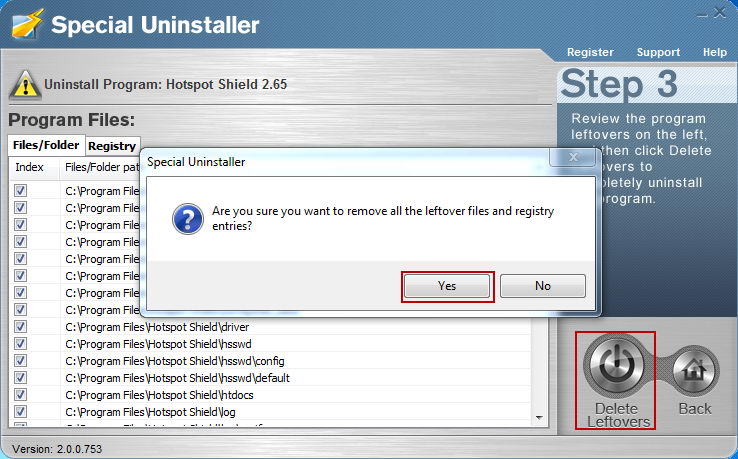 STEP 5: Click "OK" to finish the removal.