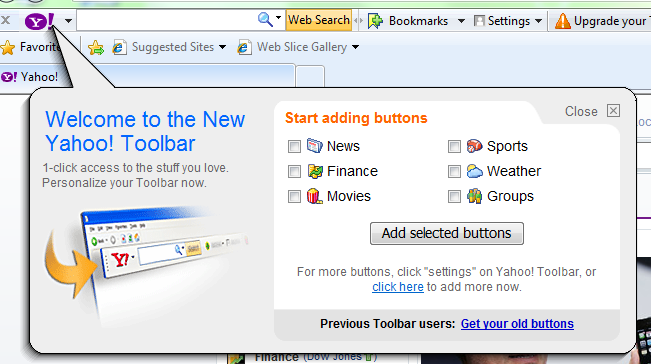 Frustrating by getting rid of the Yahoo! toolbar but still don't know how? Or having troubles when you trying to remove Yahoo! Toolbar by using Windows default Add/Remove Programs? Actually Yahoo Toolbar is not a very good application for every people. Having Yahoo! Toolbar installed in your Internet Explorer or Mozilla Firefox can gradually slow down your speed and cause other problems to your computer.



Remove Yahoo! toolbar from Internet Explorer?
1. Close Internet Explorer, if you are using it.
2. Click Start Menu and go to control panel.
3. double click on Add or Remove Programs to open it.
4. Scroll down and click on the "Yahoo! Toolbar" on the program list.
5. Click on "Change/Remove." You will be prompted with a prompted for a confirmation to remove Yahoo! Toolbar asks "Are you sure you want to remove Yahoo! Toolbar from you computer". Click Yes.
6. Then you successfully uninstall Yahoo! toolbar from your Internet Explorer.
If you are using Mozilla Firefox, please follow these instructions to remove the Yahoo! toolbar.
Remove Yahoo! toolbar from Mozilla Firefox?
1. Open Mozilla Firefox.
2. click on the Tools tab at the top, and then select Add-ons.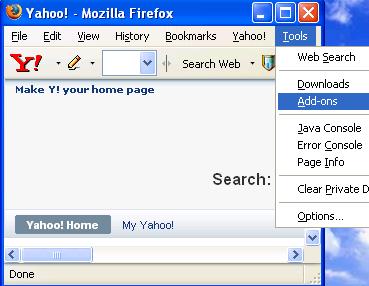 3. Search for Yahoo! toolbar from the available add-ons list, right click on it, and then click on the Uninstall button to remove it. Click Yes to start uninstall Yahoo! Toolbar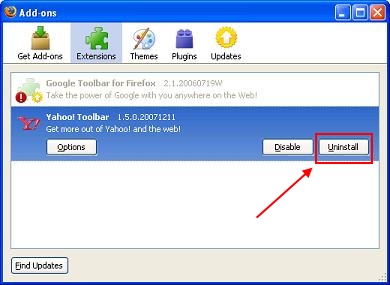 4. Exit Add-ons window and restart your browser.
When finished, close the browsers and restart your computer to let the changes take place.



Sometimes none of the above methods will work. You might find that Yahoo! Toolbar seems to come back as soon as you reboot computers. It is properly because the remaining files and registry keys of Yahoo! Toolbar aren't removed from your system thoroughly. In these cases you might need an automatic method to completely uninstall/remove Yahoo! Toolbar. This can be a very effective way to do the Yahoo! Toolbar removal job leaving no affiliated files and invalid registry keys without searching around the system registry and folders.
How to automatically remove Yahoo! Toolbar from Internet Explorer/Mozilla Firefox?
STEP 2: Select Yahoo! toolbar from the detected program list and click "Run Uninstaller".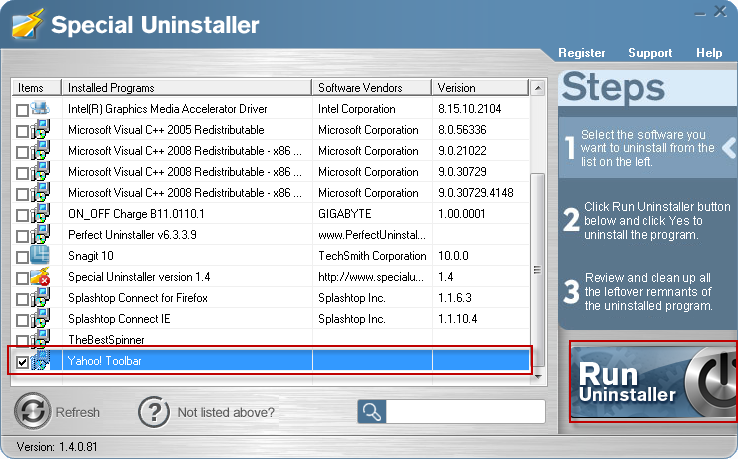 STEP 3: Click "OK" button to start the uninstall process.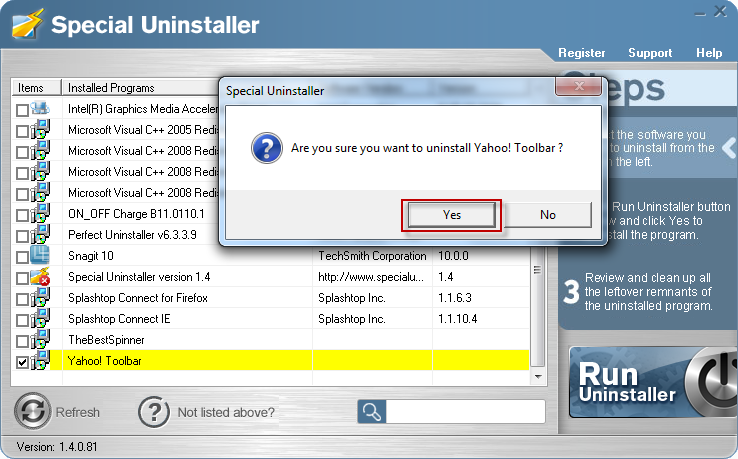 STEP 4: Wait for the standard uninstall process to be completed and select Scan Leftovers to detect leftover files/registry entries and click Delete Leftovers.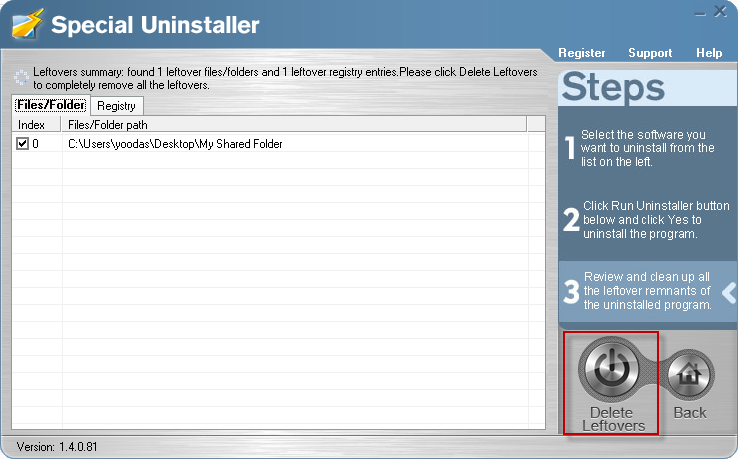 STEP 5: Click "OK" to finish the uninstall process.