The reason I wrote this article today isn't because Maxthon is hard to removed, instead, it's not that difficult to complete the removal, and you should uninstall Maxthon to avoid unnecessary risks. I'll explain why.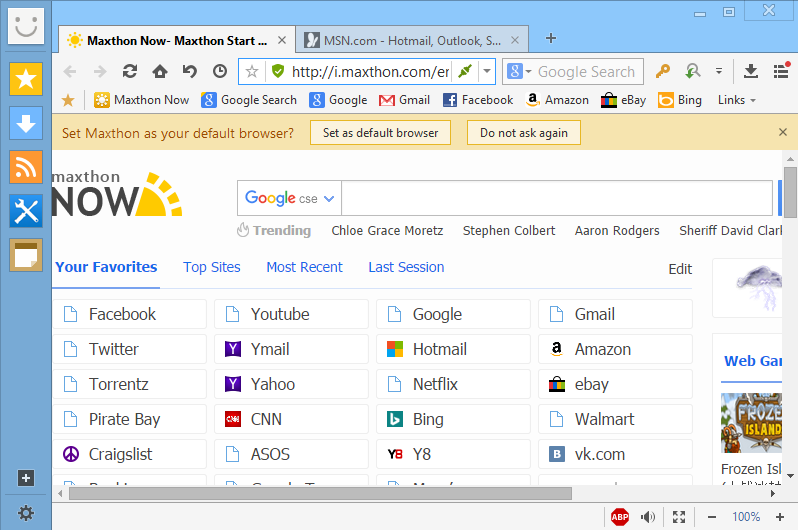 Security researchers have verified that the Maxthon browser collects sensitive information through a file named ueipdate.zip and sends it to its server in Beijing, China, via HTTP. Further analysis revealed that this file contains an encrypted file named dat.txt, which stores information on the operating system, CPU, ad blocker status, homepage URL, websites visited by the user (including online searches), and installed applications and their version number.
Users should be warned that the harvested data could be highly valuable for malicious actions, and uninstall Maxthon as soon as possible. The following tutorials will guide you through the cleaning job.


How to Uninstall Maxthon – Manual Steps to Follow
1. Quit the Maxthon browser before you perform the removal. Better open Task Manager to check whether there is any related process running in the background and end them.
2. Find Maxthon in the Programs and Features: Press and hold Windows key + C on your keyboard to open the Charms bar, click Search, type "Maxthon" in the field, right-click on the first result and select Uninstall.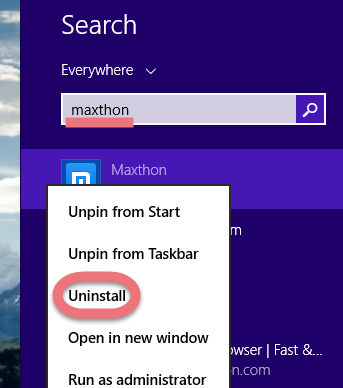 3. Uninstall Maxthon through the built-in uninstaller: Double-click Maxthon in the list to begin.



4. Confirmation: During the process you'll be asked what reason made you want to uninstall Maxthon – just choose any of them, and click Continue. Remember to tick the option "Remove all user data, history and settings from this computer," then click Uninstall to confirm the uninstall.



5. Delete the possible lingering files of Maxthon in the Registry: Press and hold Windows key + C on your keyboard to open the Charms bar, click Search, type "regedit" in the field, and select the first result to open the Registry Editor. To completely uninstall Maxthon, locate and delete this found if found: HKEY_LOCAL_User\Software\Maxthon3\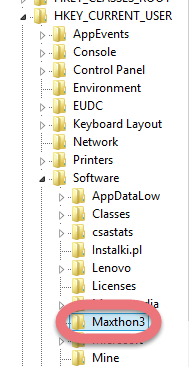 (Note: The entries of every program are written on the Windows REGISTRY during installation, so if you want to complete remove one, don't skip this part. But modifying REGISTRY settings incorrectly can cause serious issues that may prevent your PC from booting properly. Microsoft cannot guarantee that any issues resulting from the configuring of REGISTRY settings can be solved. Modifications of these settings are at your own risk.)



6. At last, restart your PC. When your computer restarts after uninstalling a program, Windows will close the program & delete any file that is no longer assigned to a program to clean up the computer. Not every program's removal requires a restart, but I think it's the best to follow the general idea.
If you have performed every step above, the browser should be gone. What if you think it too tedious to read and understand and want a simpler solution? Luckily I prepared the following part.
How to Easily Uninstall Maxthon with Special Uninstaller
1. Run Special Uninstaller after installation, you can see what programs are currently installed on your computer.
2. Select Maxthon in the list, and click Run Uninstaller. It will scan all the related files and get ready for your next request, during which you may be asked for confirmation of this removal, just follow the instructions to proceed.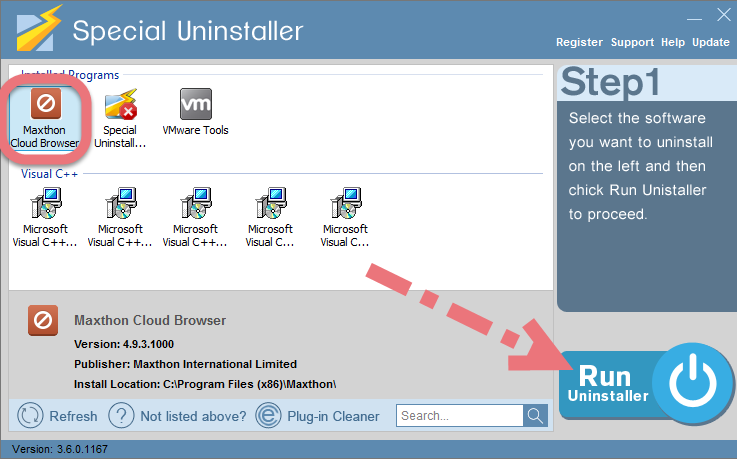 3. Click Scan Leftovers when it turns to blue, then you can see all the related vestiges that regular removal might left behind. Click Delete Leftovers to completely uninstall Maxthon.
In the last clicking

 will return you to the list of the installed programs, where you can check if your target has been eliminated. Watch this short video to take a quick view on how it works:

Learn More – Why the Removal of Maxthon is Suggested?
Researchers at Fidelis Cybersecurity and Exatel found that Maxthon browser frequently sends zip files to Beijing over HTTP and this contains a terrifying amount of data about users' browsing habits. The ueipdata.zip file includes, among other things, details of the sites visited by users, the programs they have installed, and what searches have been performed.
"Essentially, the information that is being transmitted back contains almost everything you would want in conducting a reconnaissance operation to know exactly where to attack. Knowing the exact operating system and installed applications, and browsing habits it would be trivial to send a perfectly crafted spearphish to the victim or perhaps set a watering hole attack on one of their most frequented websites," explained Fidelis Cybersecurity CSO Justin Harvey.
Now it's clear why you should uninstall Maxthon in time. If you encountered any unexpected issues, feel free to leave your comment for seeking further help. We'll soon provide answers.
I want to remove SlimCleaner Plus        I want to remove RoboForm