Support.com Toolbar gets installed through many softwares like ARO 2011 and other software which have Support.com Toolbar attached in the software installer. The default settings will automatically install the Support.com Toolbar as soon as you install these software on your computer. Sometimes Support.com Toolbar has a nasty habit of leaving many system files, settings and useless registry entries behind on your system which may bring all sorts of problems to your PC. Unfortunately, Support.com Toolbar won't be removed even you have uninstall the associated program come with Support.com Toolbar.
Now, lets discuss how to uninstall and remove Support.com Toolbar for Internet Explorer and Firefox.

How to remove Support.com Toolbar for Internet Explorer
1. Open Internet Explorer, navigate to Tools ==> Manage Add-ons.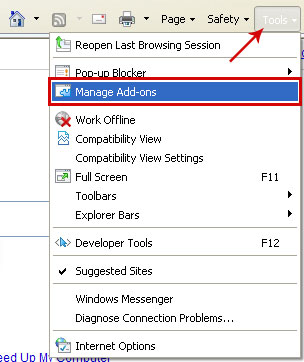 2. Go to Toolbars and Extensions. Disable everything related to Support.com and Ask Toolbar from the list.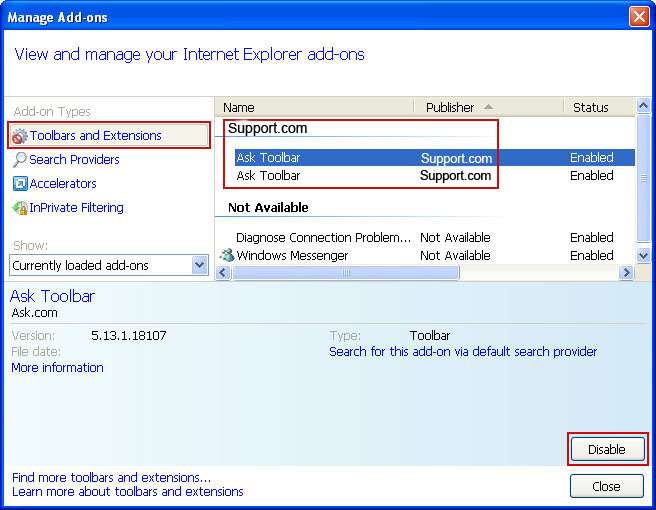 3. Select Search Providers and choose Ask search engine and make it removed from your default search provider.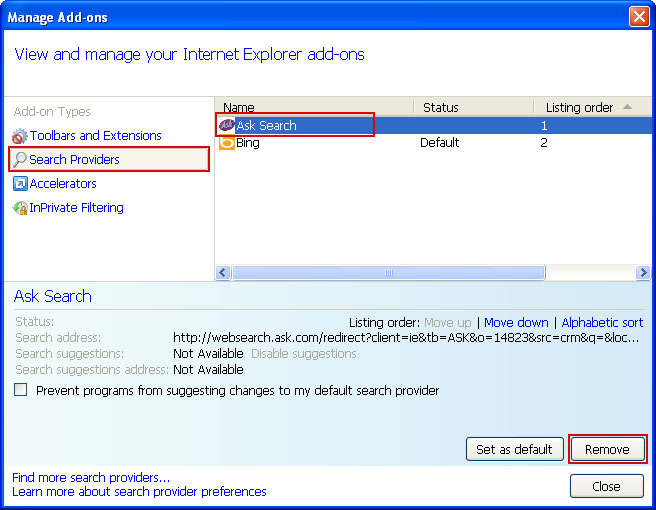 How to remove Support.com Toolbar for Mozilla Firefox
1. Open Mozilla Firefox. Navigate to Tools ==> Add-ons.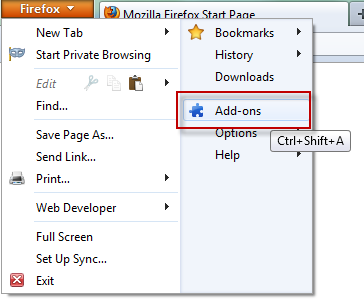 2. Choose Extensions and select Support.com Toolbar and click Remove button.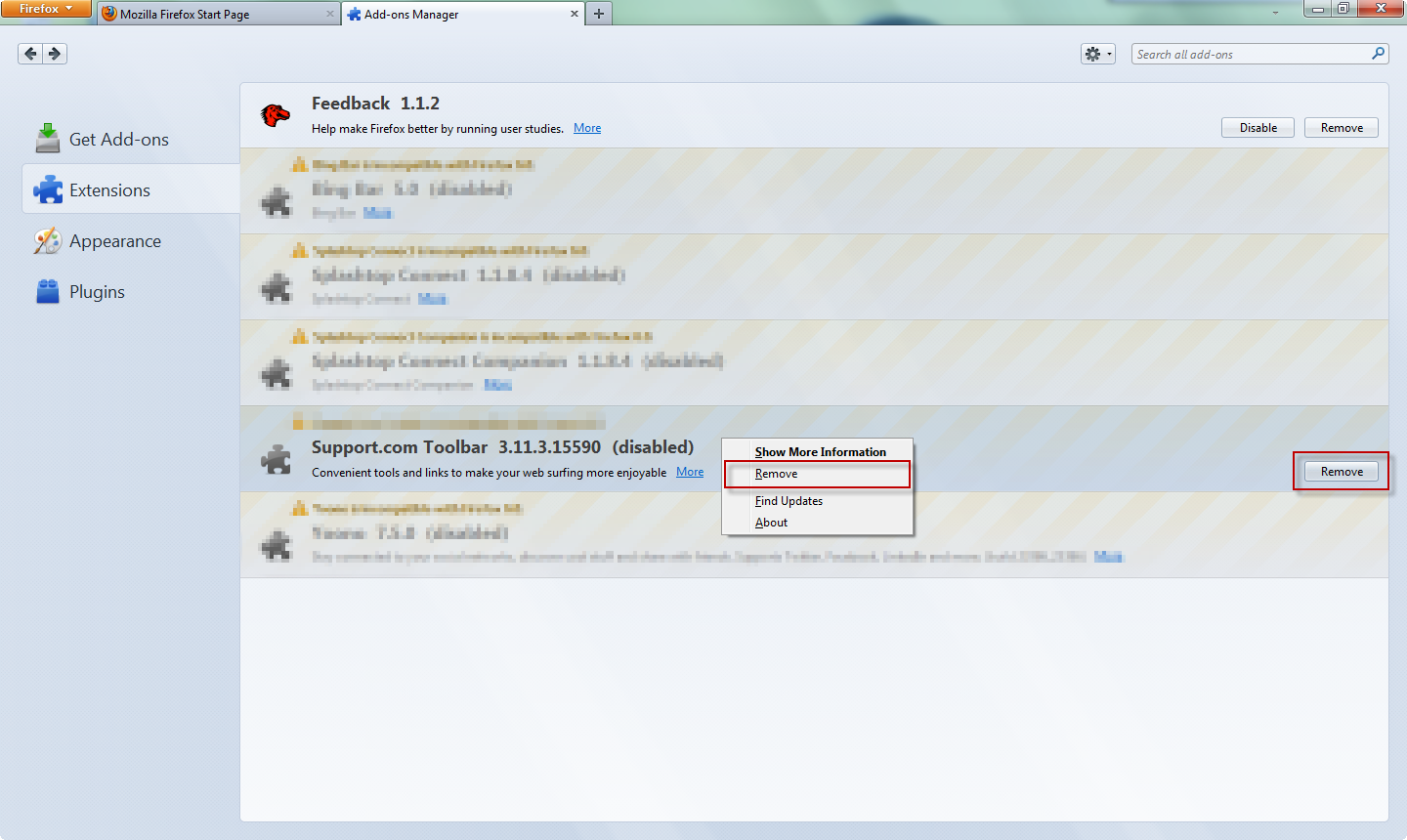 Uninstall Support.com Toolbar from both Internet Explorer and Firefox
STEP 2: Select Support.com Toolbar from the detected program list and click "Run Uninstaller".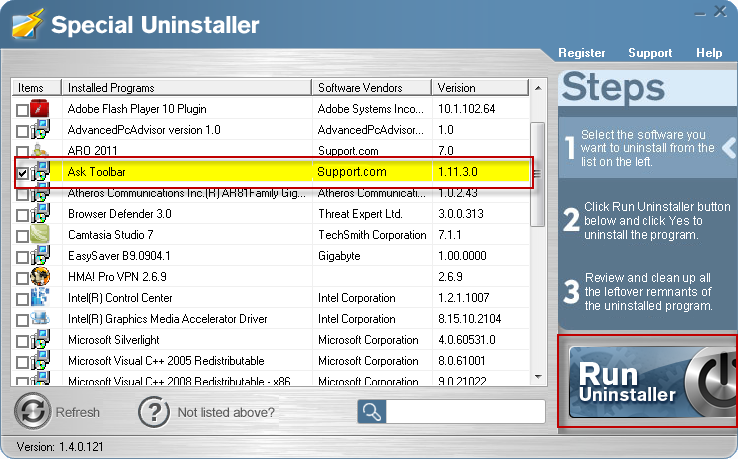 STEP 3: Click "OK" button to start the uninstall Support.com Toolbar process.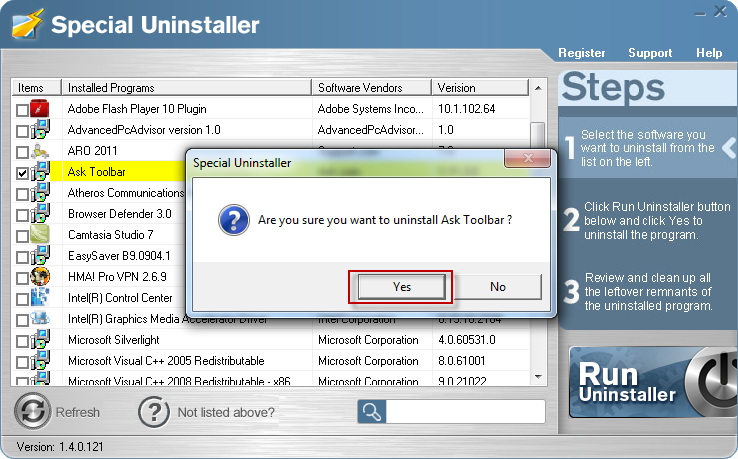 STEP 4: Wait for the standard uninstall process to be completed and select Scan Leftovers to detect leftover files/registry entries and click Delete Leftovers.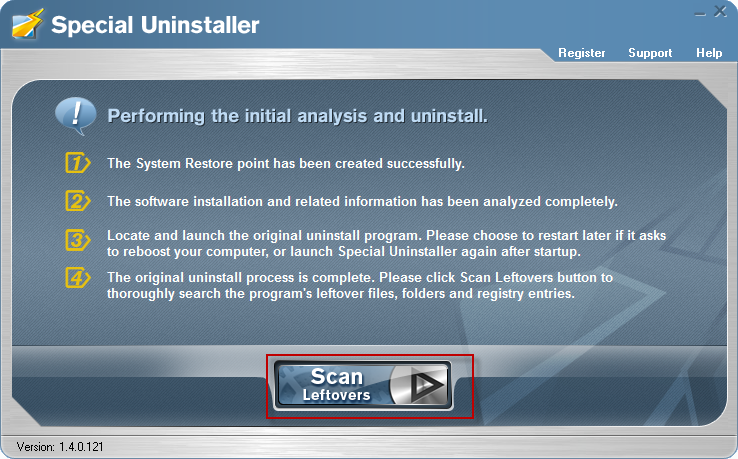 STEP 5: Click "OK" to finish the Support.com Toolbar uninstall process.